Wiper Blades: Time for new ones?
The last thing we think of when getting into our vehicles is the wiper blades! How many times is it snowing or raining and the wiper blades either streak across your windshield … or fail to remove the snow entirely? Then your stress level goes up on the spot!
Now is when we try to help and give it attention. When you come into Golden Triangle Auto Care for an oil change, we automatically perform a 32-point vehicle health and safety evaluation. We'll check your wiper blades and make recommendations depending on the condition of your blades.
We keep a wide variety of wiper blades in stock and can replace them with your approval.
Cracked Windshield?
When your windshield is cracked, it looses its integrity. Windshields serve as a safety device, keeping you safe when road debris impacts your vehicle. Sometimes a rock kicked up from the road will make the tiniest of chips, which can slowly expand into a major crack, or it can shatter your entire windshield.
Don't spoil your view. It becomes another safety issue if those cracks start to obstruct your view and prevent safe driving of your car or truck, sometimes resulting in a warning or even a ticket.
We can help coordinate getting your windshield replaced the next time you're in the shop for a regular oil change or other maintenance.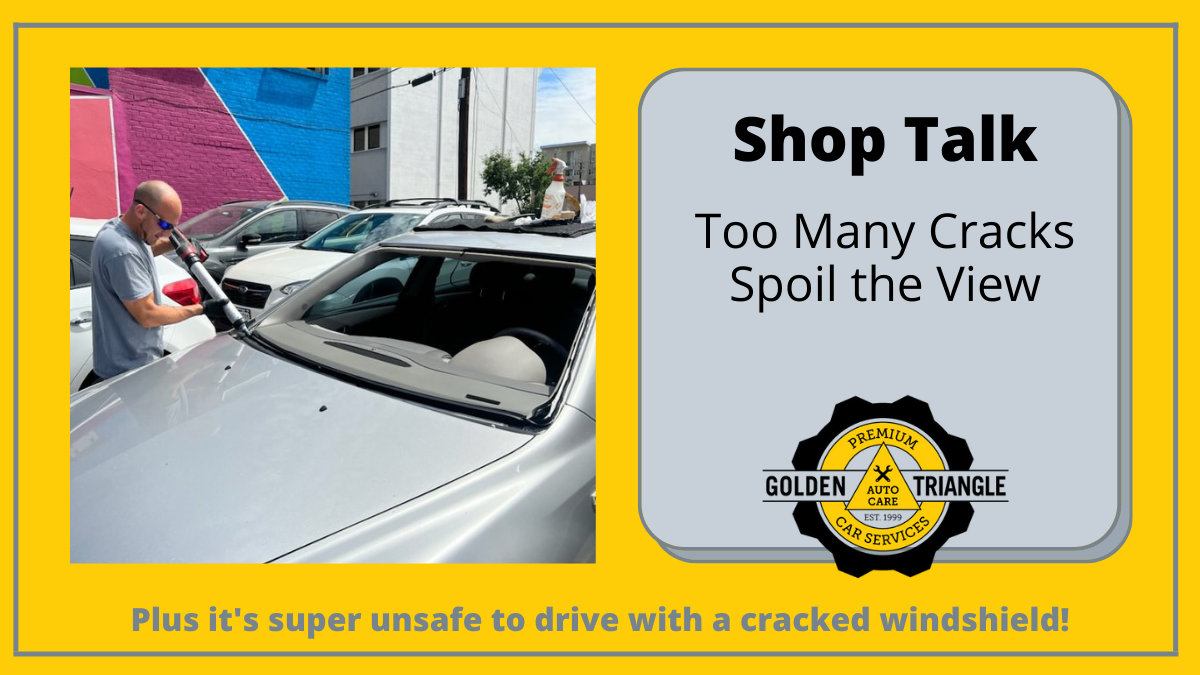 Something smearing your windshield?
Are your wiper blades dragging across your windshield when it sprinkles a bit of rain? Or leaving big smears of road grime across your field of view? All the windshield solvent or Windex in the world won't improve the situation. Your blades may have run their course and need to be replaced.
Stop in and we'll pop in a fresh set and get you on your way.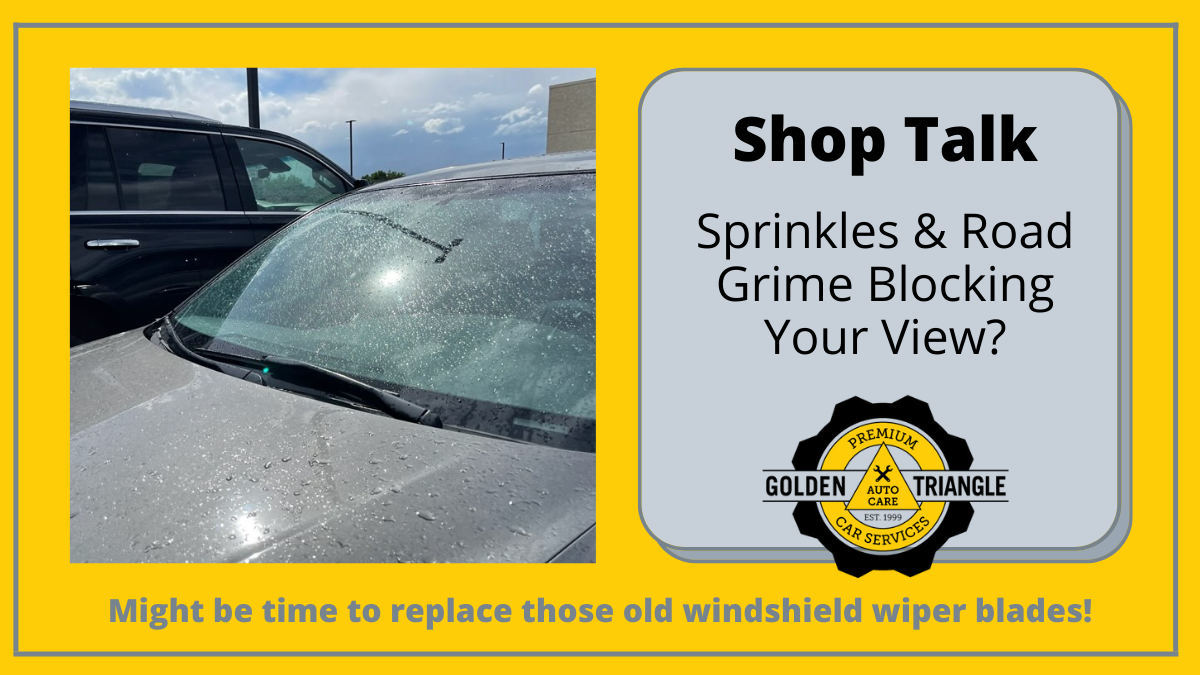 Whether you need your windshield solvent reservoirs refilled, a fresh set of blades, or a brand new windshield, Golden Triangle Auto Care (at the corner of Speer Blvd & 11th Avenue in Denver) can take care of you and your vehicle! Give us a call and tell us how we can help.