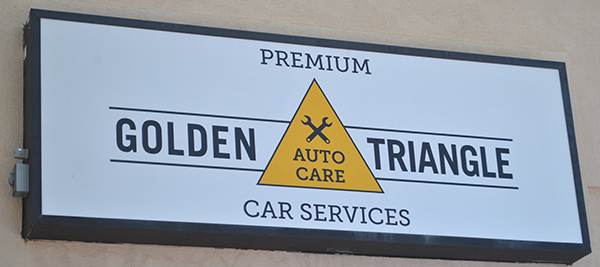 Services for Your Car, Truck or Fleet
Golden Triangle Auto Care in Denver Colorado, is a full service car care center for the Denver area, serving all of your automotive repair and maintenance needs. From your family or sports car, trucks, and classics, Golden Triangle Auto Care has the ability to service most domestic and foreign vehicles, including gas and diesel engines. We do all types of auto repair and maintenance on individual and fleet vehicles.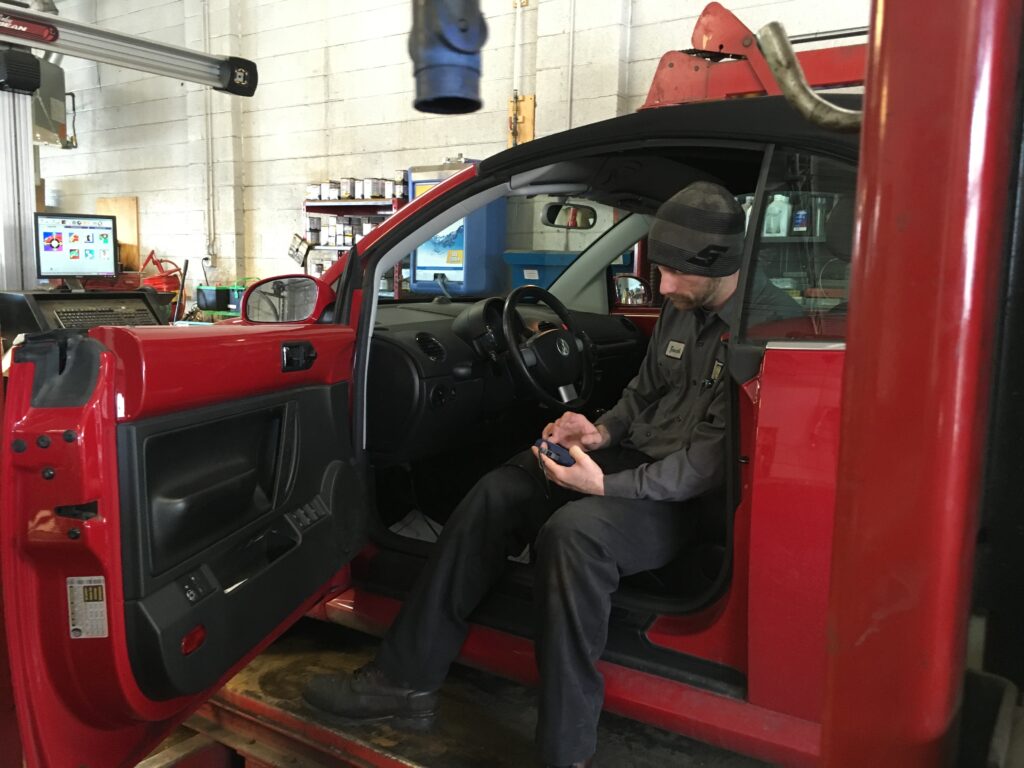 Your vehicle is likely the second most expensive investment you have in your life, next to your home so it makes sense to take good care of it. Nothing can shorten the life of your car, truck, or SUV more than improper care and maintenance. At Golden Triangle Auto Care Total Car Care in Denver we understand and we employ only the most qualified and certified mechanics to work on your vehicle.
Continuing in 2021: we are happy to offer our Oil Change Coupon for Denver Colorado residents offering oil change with up to 5 quarts of SW-30 Oil, tire rotation, and 30 point Vehicle Health Evaluation for only $40.00 at our Golden Triangle Auto Care Total Car Care downtown Denver location on Speer Boulevard. Specialty filters, diesel, and synthetic oils are extra, starting at $69.75 when you show us our on-line oil change coupon from our Coupons page!  We will honor any older coupons you may have in your possession at the time you check in for service.
Most automobile manufacturers recommend for oil to be changed every 7,500 miles for passenger vehicles and light trucks while the suggestion for turbocharged and diesel powered vehicles is generally 3,000 miles, however if you look over the small print on these automaker recommendations you will find that these generic recommendations are for automobiles being driven in "normal" conditions. Although most drivers would think that their driving habits are "normal" the majority of drivers would fall into the "severe service" designation with most driving being of short duration of less than ten miles, and sometimes in cold weather with stop and go city driving, which are all extremely rough on your vehicle's engine.
We Stand Behind Our Work:
Check Out our 2021 Expanded Warranty!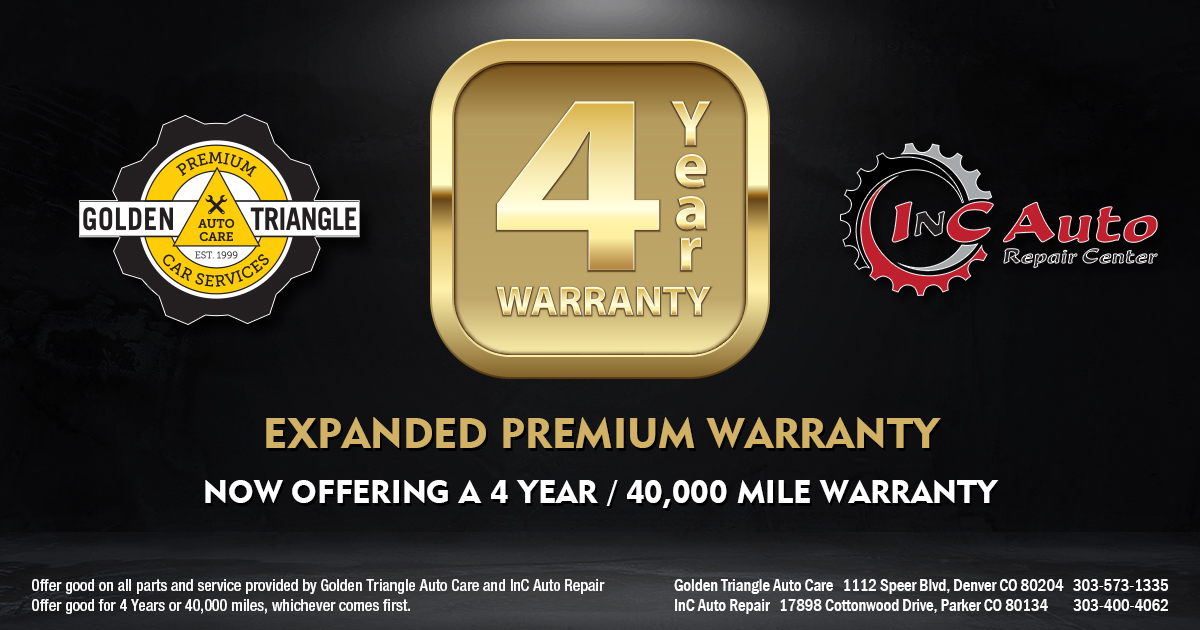 Another simple maintenance item that can pay you dividends is to keep your vehicle in tune, regular tune ups help your automobile operate more efficiently which can help save you money on fuel. An engine that is running sluggish or "missing" because the timing is off or due to dirty spark plugs can definitely have a negative effect on fuel economy.
Improper tire pressure, uneven wear on your tires and weak brakes can not only hurt your fuel economy but can also be dangerous. With our complimentary 30 point Vehicle Health Evaluation you have no more excuses for allowing these items to go untreated. Think of it like a physical or routine check up for your car just as you would go to the doctor.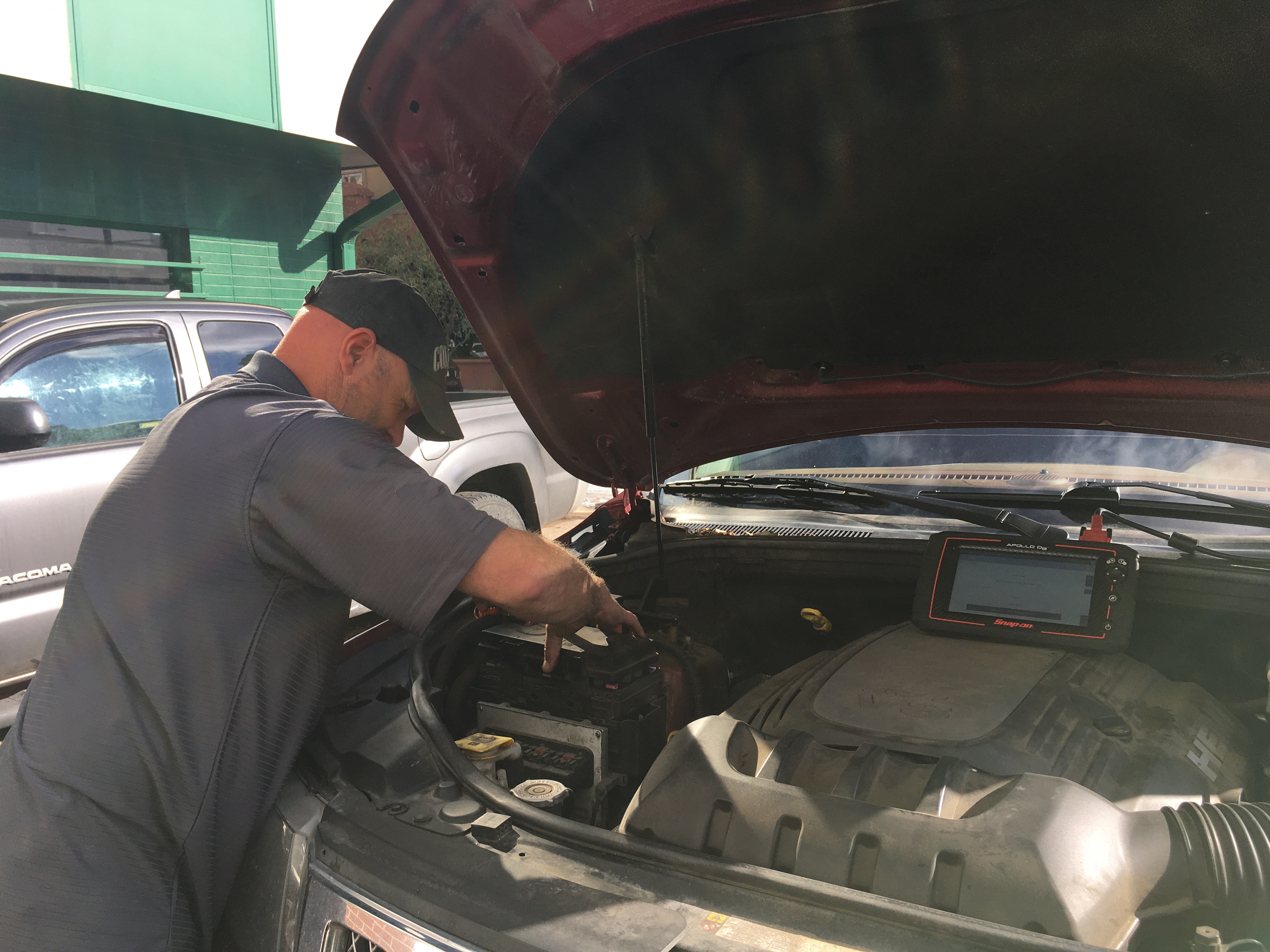 See all of our current coupon offers on our Golden Triangle Auto Care coupon page.  See Coupons
Brakes Service
Tune Ups – Gas and Diesel
Oil Changes
Steering & Suspension
Shocks & Struts
Electrical
Heating & A/C
Factory Maintenance
Computer Diagnostics
Transmission
Wheels & Tires
Exhaust Systems
Engine Maintenance and Repair
4 Year/40,000 Mile* Warranty on all parts & labor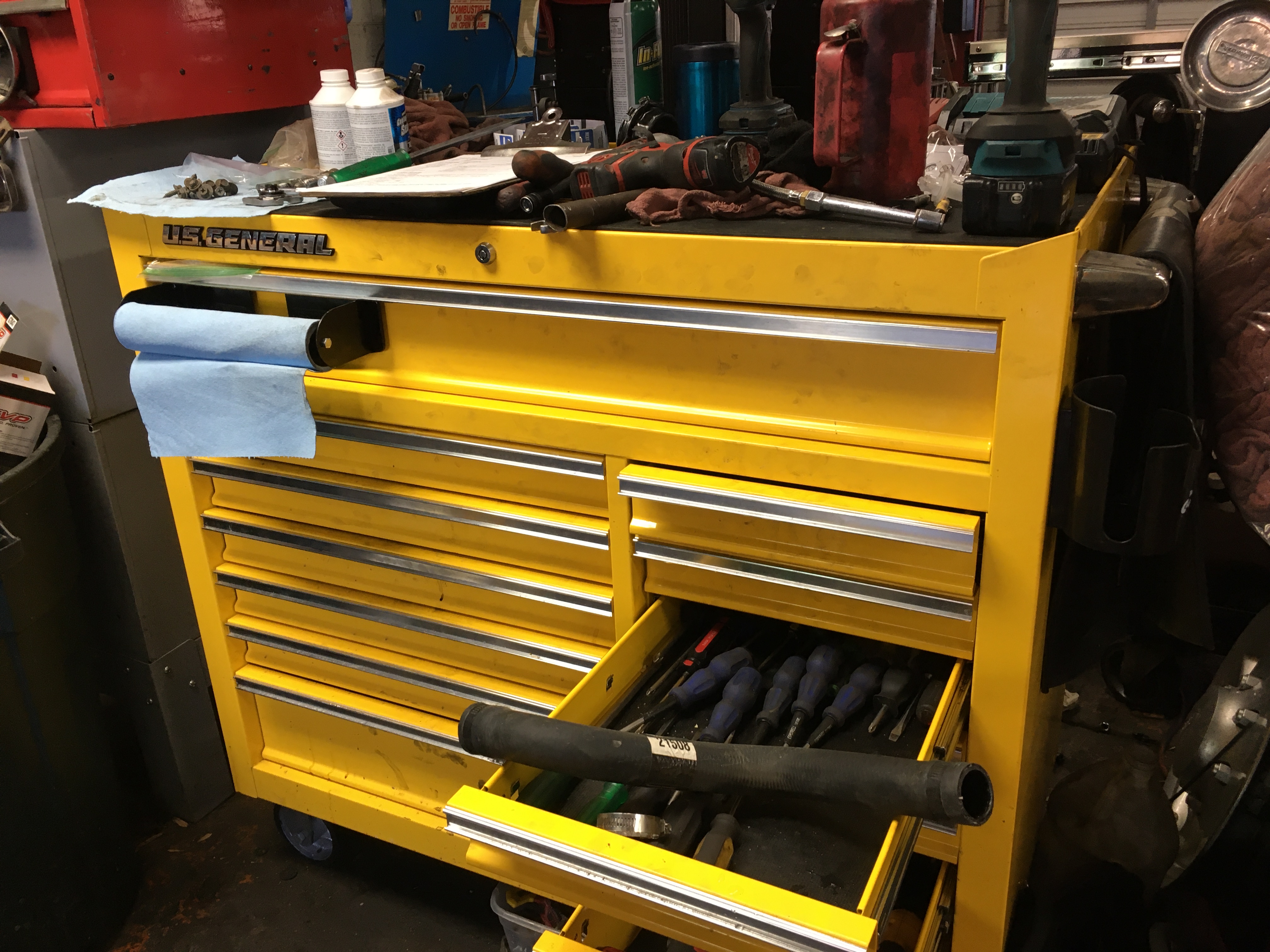 We believe proper care of your vehicle starts with regular maintenance. To help keep your car in optimum running condition we offer these complimentary services:
Complimentary Brake Inspections
Complimentary Battery Check
Complimentary 30 Point Vehicle Health Evaluation
* whichever comes first!