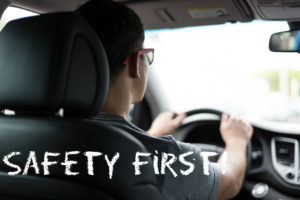 Whether you are a parent getting your teen set up with their first car for high school or college, or a student wondering how to make your new life as a college commuter easier … we thought we'd offer a few tips to help you rock the commute!
Safety First …
Making sure your car is road-ready is the first step towards a hassle-free commute.  Nothing will ruin your day like a breakdown on the road:  teachers & professors are not forgiving when you are late for class, or worse yet … miss your exams.  Don't be that student.  What can you do to avoid car trouble?
Bring your vehicle in for a full inspection! Here's a list of just some of the systems and components we check:
Tire Inflation
Tire Tread Wear
Brakes
Oil
Fluids
Filters
Belts
Transmission
Exhaust System
Shocks & Struts
Suspension
Steering
Axel Shaft, Boots & U-Joints
Engine & Transmission Leaks
Lights
Wiper Blades
Factory Scheduled Maintenance Items
Cooling/Heating System
and many other items!
We've got diagnostic equipment in our shop for several car makes.  We can plug your car in and the system will generate a full report of recommended mechanical and systems items needing attention.
Read more student safety & commuting tips from Golden Triangle Auto Care:  Student Driver Security Tips and Commuter Sanity Tips … which in truth are smart check lists that all drivers in your family will benefit from!