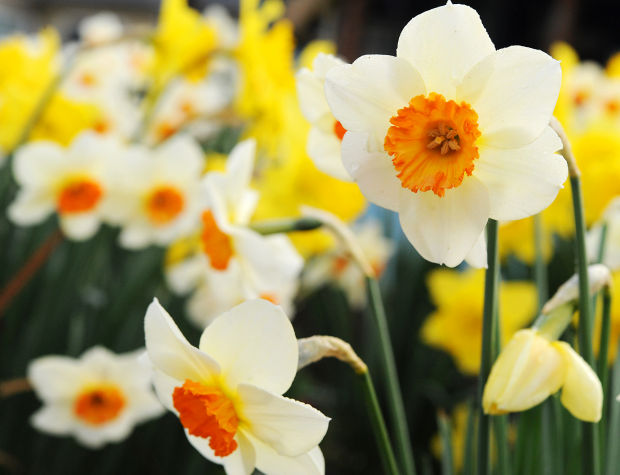 Now that your car's interior and exterior are all Spring clean (You did follow our entry from last week, right?!), we take a look under the hood and elsewhere at maintenance points that will serve you well during these months of renewal.
And if you didn't do your spring cleaning last week, well…We'll wait! Because a clean inside and outside to your car can give you a new perspective on regular maintenance, and encourage taking an active role in your car's health.
Spring Maintenance Points to Live By:
Stay Cool. Or more accurately, stay cool-er. It's never too early to prepare for the hot months of summer, when cabin temperature can make the difference between a breezy ride to the kids' soccer practice, and a backseat full of agitation. An air conditioning system in need of maintenance might still be doing an average job of cooling you, but if you feel something's not quite right, don't delay a visit to your mechanic. Routine service now can get you set for summer, sure, but it can also help avoid complications and more costly repair.
Start Smart. Take care of any hard starts, stalling or rough idling before the heat is upon us and you find yourself sitting in a seat in the repair shop waiting room due to a heat-induced complication.
Belts, Clamps and Hoses: Heat + Time are two factors that wear down this class of parts, and a quick check of all fixtures can give you the security of knowing that a sudden hose break or other problem is unlikely.
Cool Runnings: Per your maintenance manual's recommended interval, be sure you have flushed and refilled your engine's cooling system/radiator. You'll also want to check the level, condition and concentration of your coolant periodically, particularly during spring and summer.
Perform an Oil and Filter change per your manual's recommended interval. (If doing yourself, be sure to properly dispose of used oil.)
Don't forget all Other Filters (fuel, air, PCV, etc.), again as recommended.
Tires. As the heat cranks up, make sure your tires are in top shape. Check the pressure (best done when cold) monthly, and make a quick inspection for excessive or uneven wear.
Lights and Bulbs. This one's simple. Just check 'em and replace any burned out bulbs.
Wiper Blades and Solvent. It's easy to leave that wiper blade replacement for the proverbial "next oil change", but with summer dust and bugs gearing up for battle with your windshield, replace blades that aren't keeping your view completely clear, and keep plenty of solvent on hand for reservoir refills.
Many of the above tips can be handled yourself; but if you're not a natural do-it-yourselfer, bring your car in to a trusted mechanic, who can zip through the above points in no time and have you back on the way to that next soccer practice.