A Day in the Life of an Engine Replacement
March 2020
Things have a way of working out. We heard about a guy who had a 1993 Toyota pickup truck sporting 398,000 miles. It needed a new engine, and the owner decided he didn't want to invest in a third engine to keep it running.
Everything aligned perfectly:
1) we needed a new shop truck
2) the price for this pickup truck was right at $500
3) our Golden Triangle Auto Care crew had extra time available in March 2020 (due to COVID-19)
So we made the easy decision: redirect our crew's talents to a full engine replacement and overhaul of this workhorse. We thought we'd drive you through all of the key steps of the rebuild which started on March 12th and wrapped up on March 27th.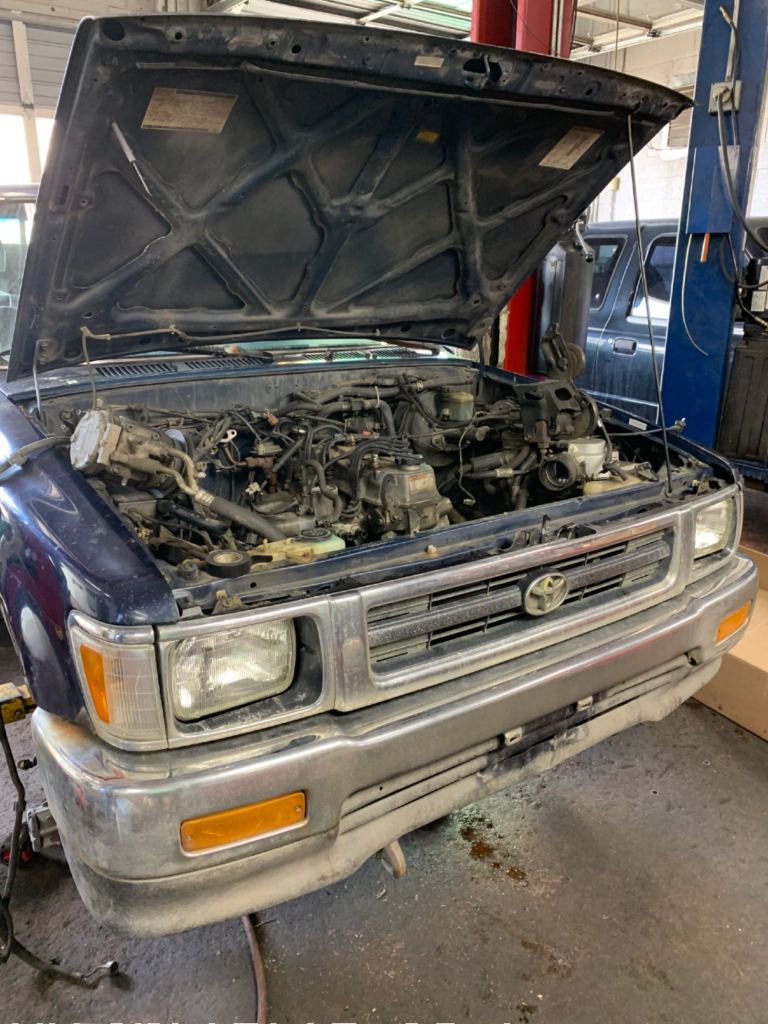 First: a look under the hood to formulate our game plan.
Step 1: install a modified motor for higher output.
Step 2: replace the cam for higher speed output.
Step 3: inventory what else this bad boy needed.
Step 4: take care of a little body work including a new custom bumper.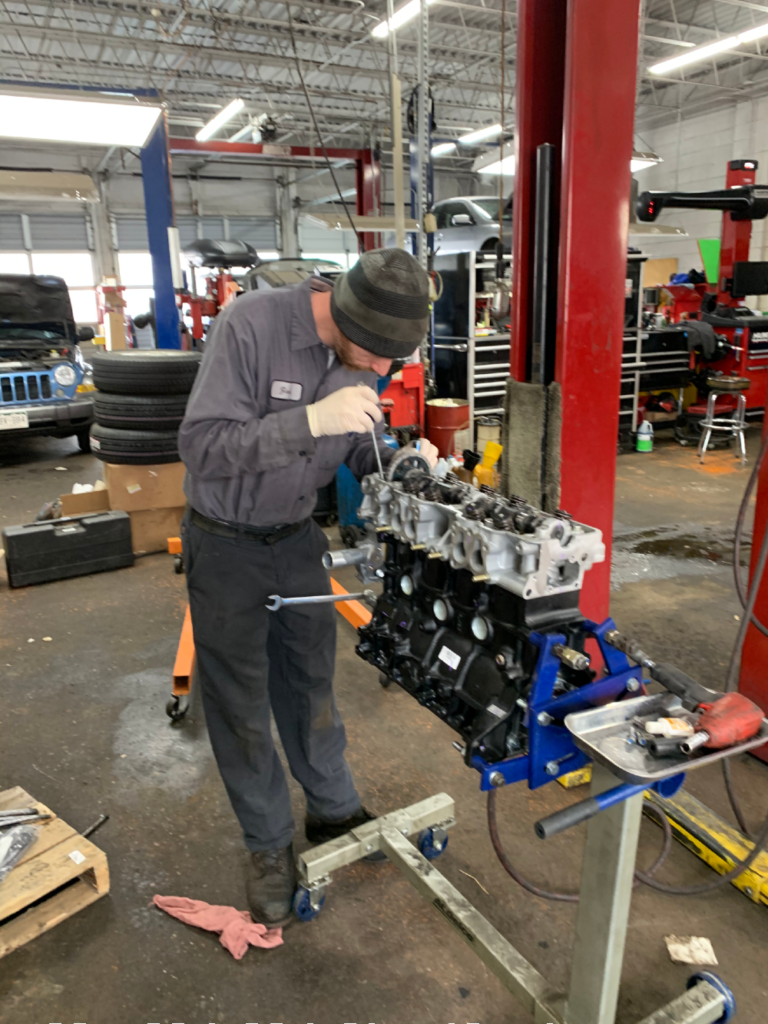 3/12/20: ASE Tech Zach gets to work on the new engine modifications.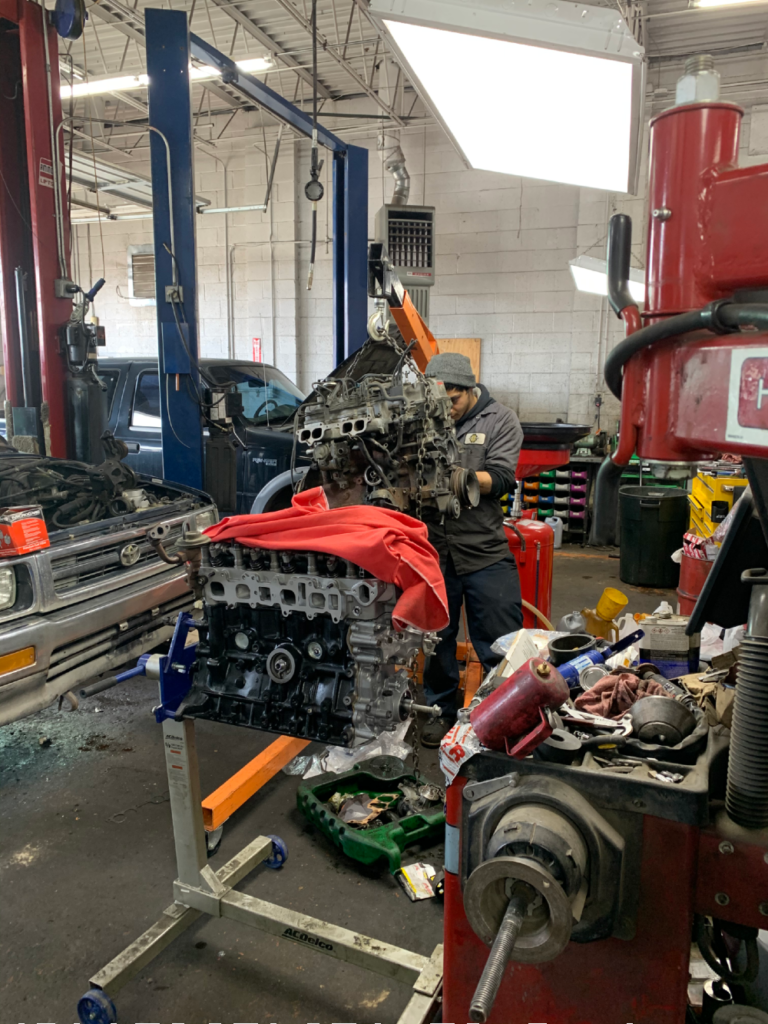 Old motor is out & suspended from the orange cradle.
Michael is now swapping parts over to the new motor that has the red towel on it.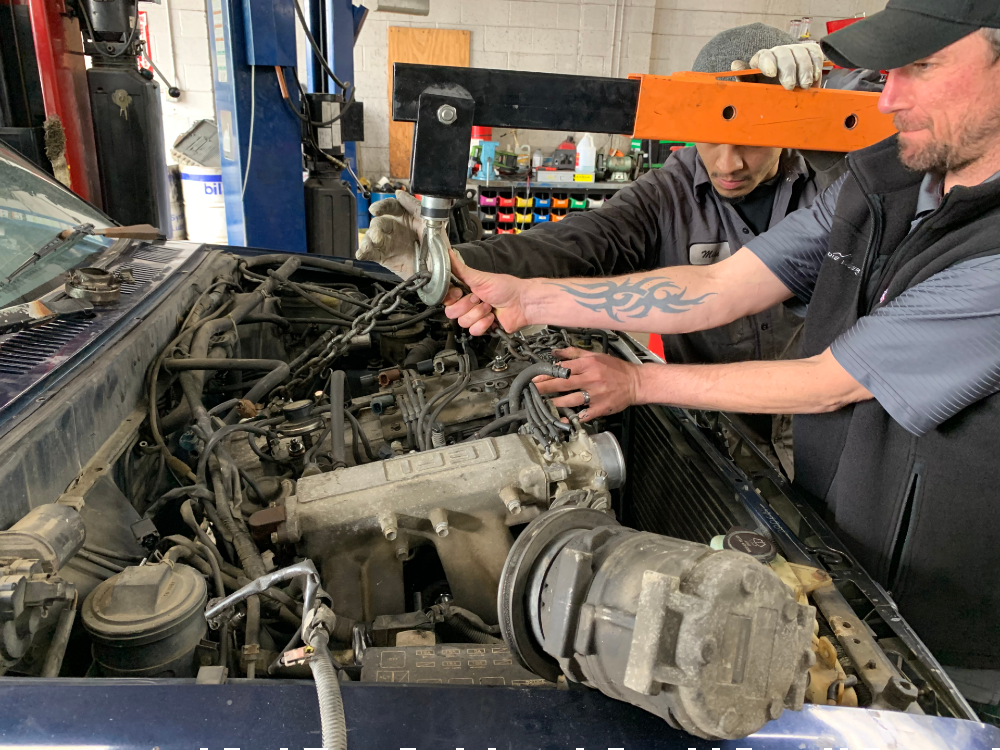 All the parts have been transferred to the new motor and ready to drop into the truck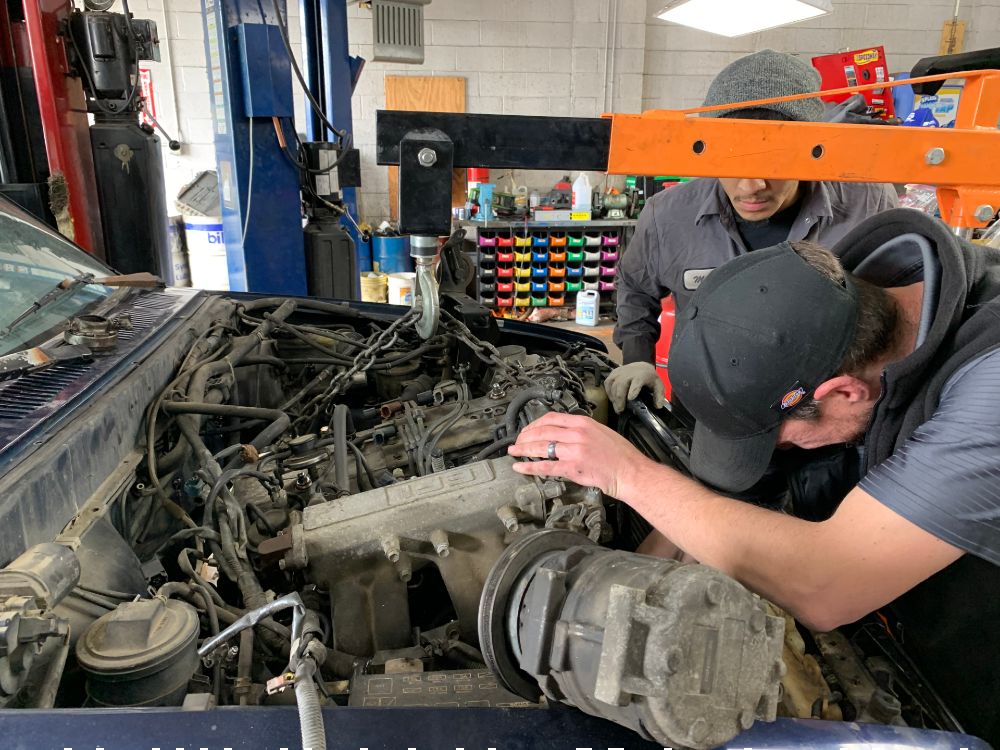 John & Michael carefully stab in the new motor.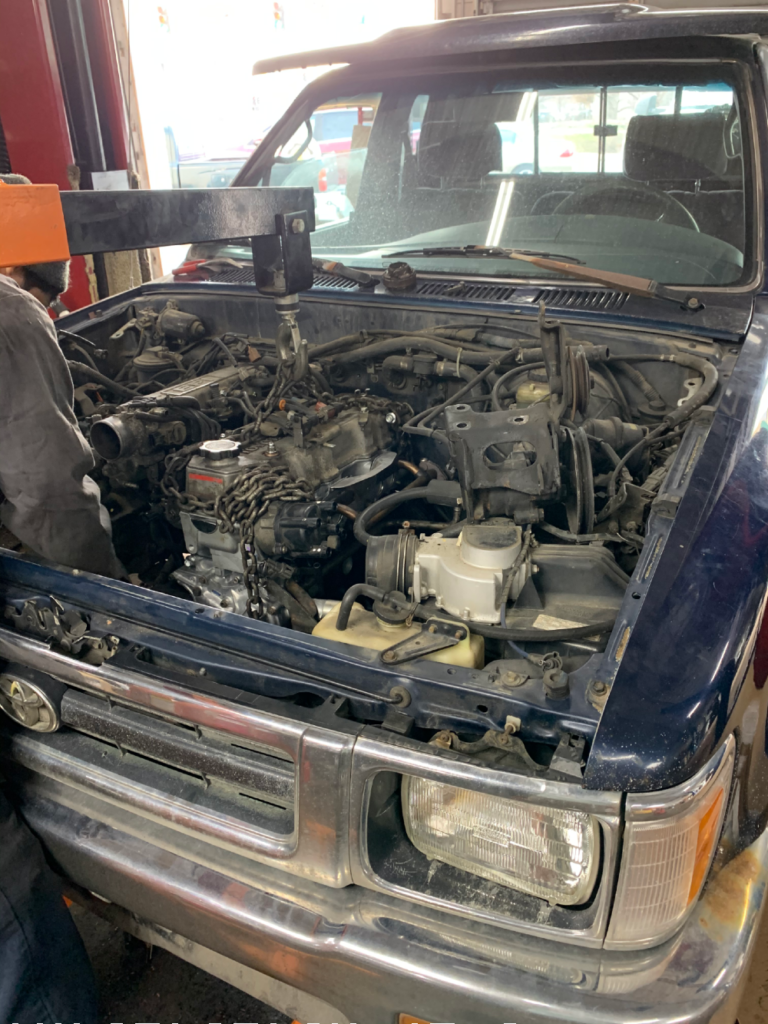 In place … much easier to do with the hood off for sure!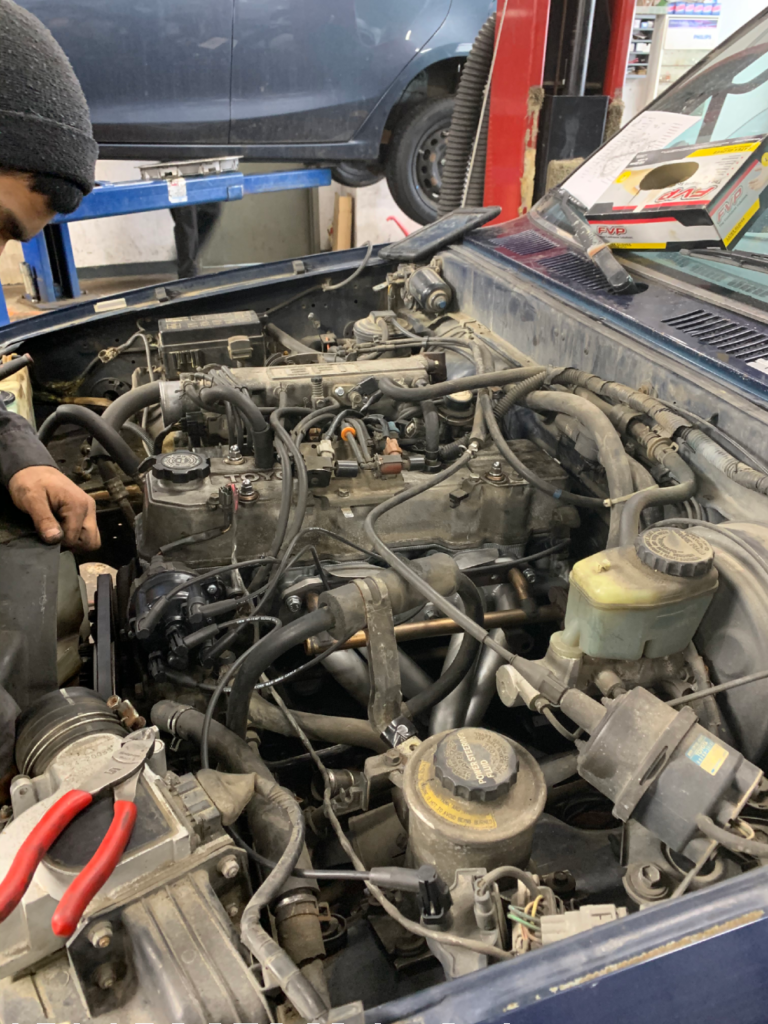 Michael makes a few final adjustments … almost ready to fire it up!!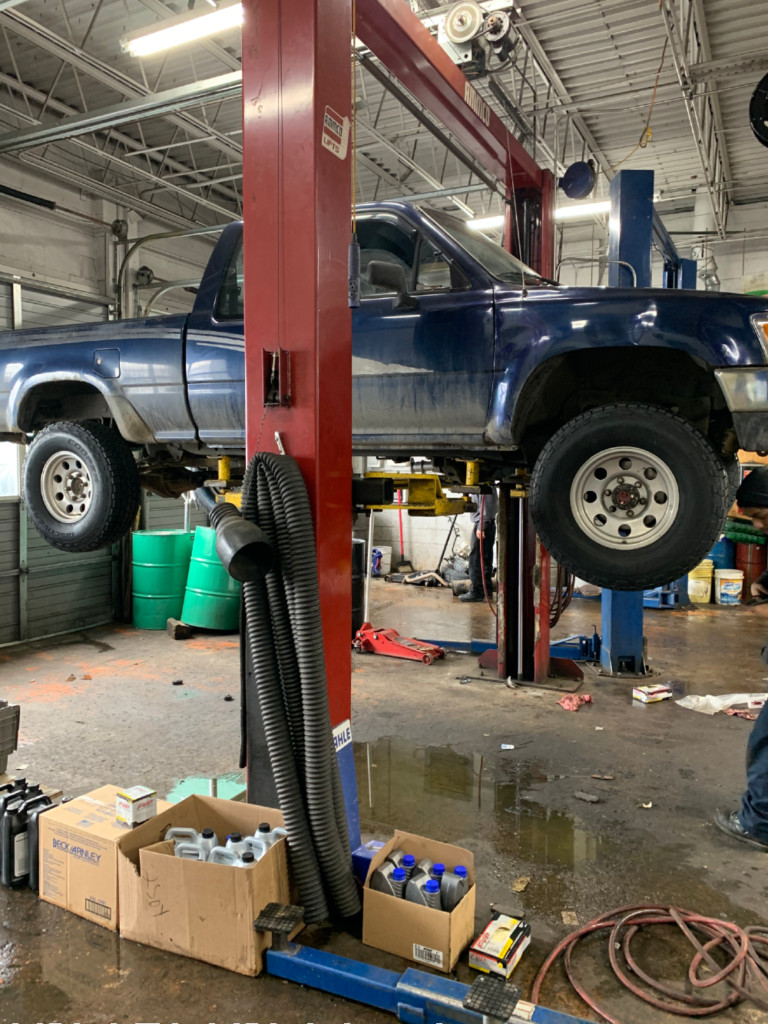 New wheels on!! Fired it up today to verify the motor works!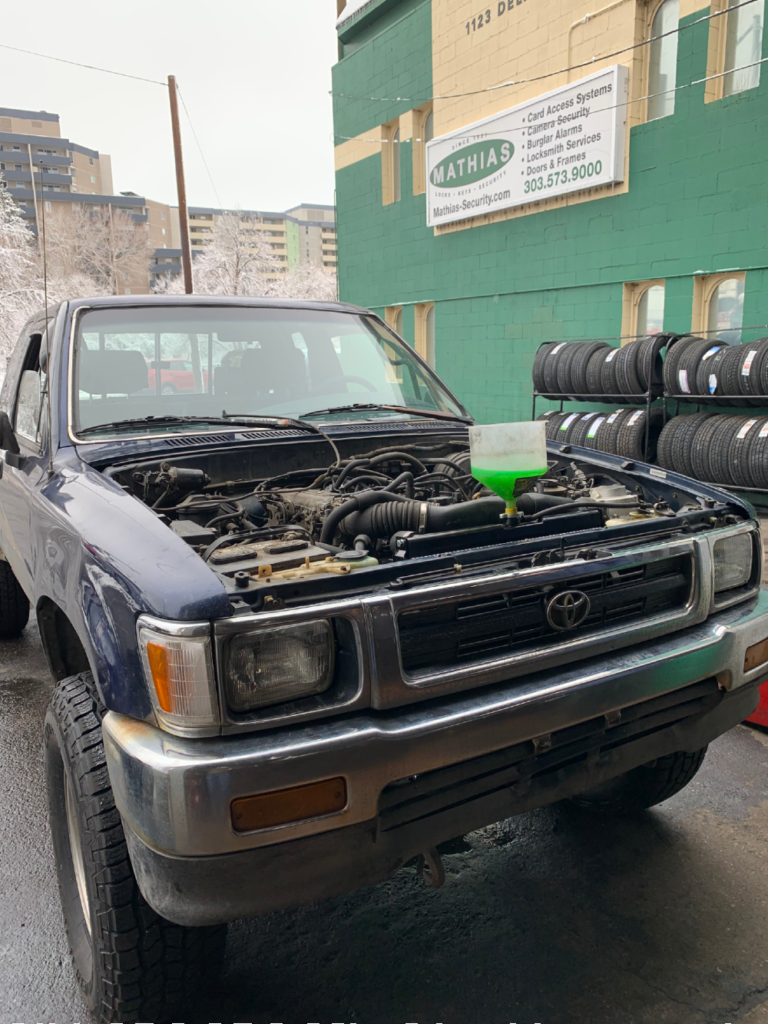 Antifreeze and other fluids being added.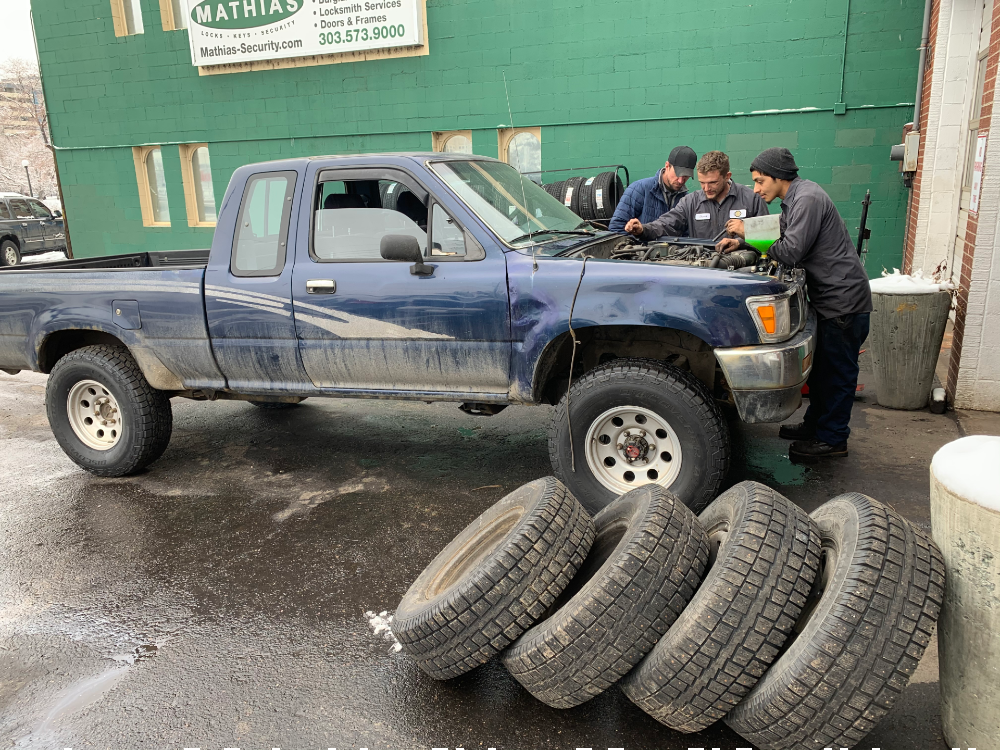 John, Brian, and Michael looking things over before the test drive!
And she is running … rough but running!!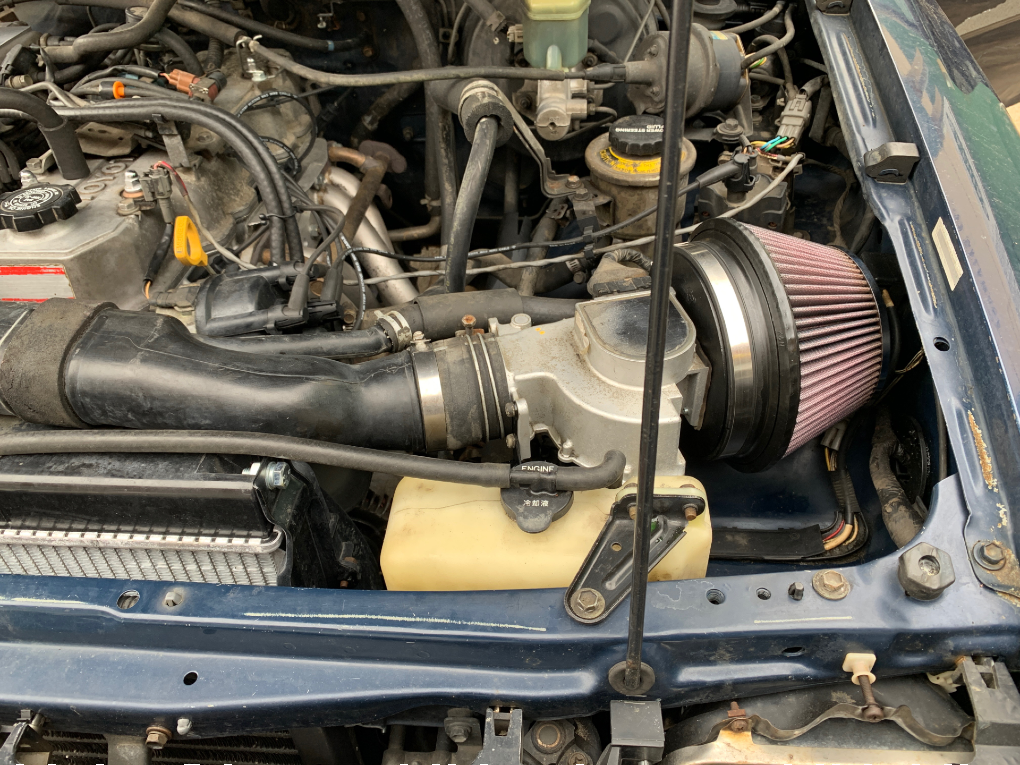 Added a new cold air intake short ram.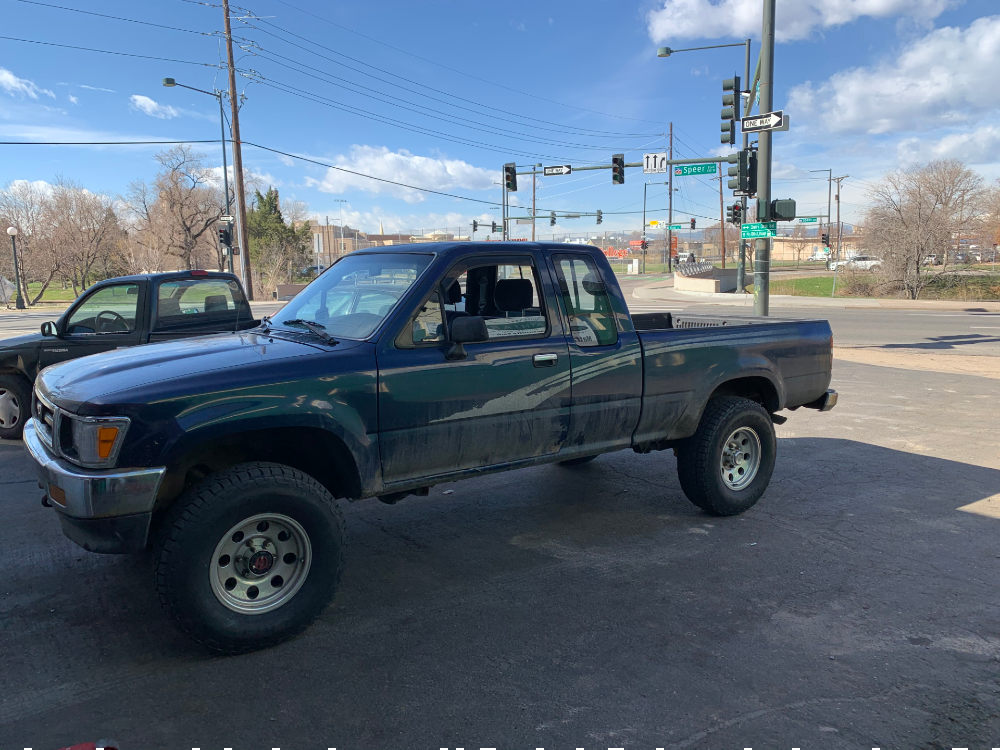 We're just waiting on a new custom bumper and the registration
before it goes into service as the new Golden Triangle Auto Care shop truck!
Summary of what we did:
Full rebuild with a high performance cam shaft dropped in with new rocker arms.
New radiator, hoses, belts, fluids, shocks, brakes, and custom exhaust.
The custom bumper will happen in the coming days.
New Clutch.
New Tires.
Keeping our shop crew busy and working together: priceless.