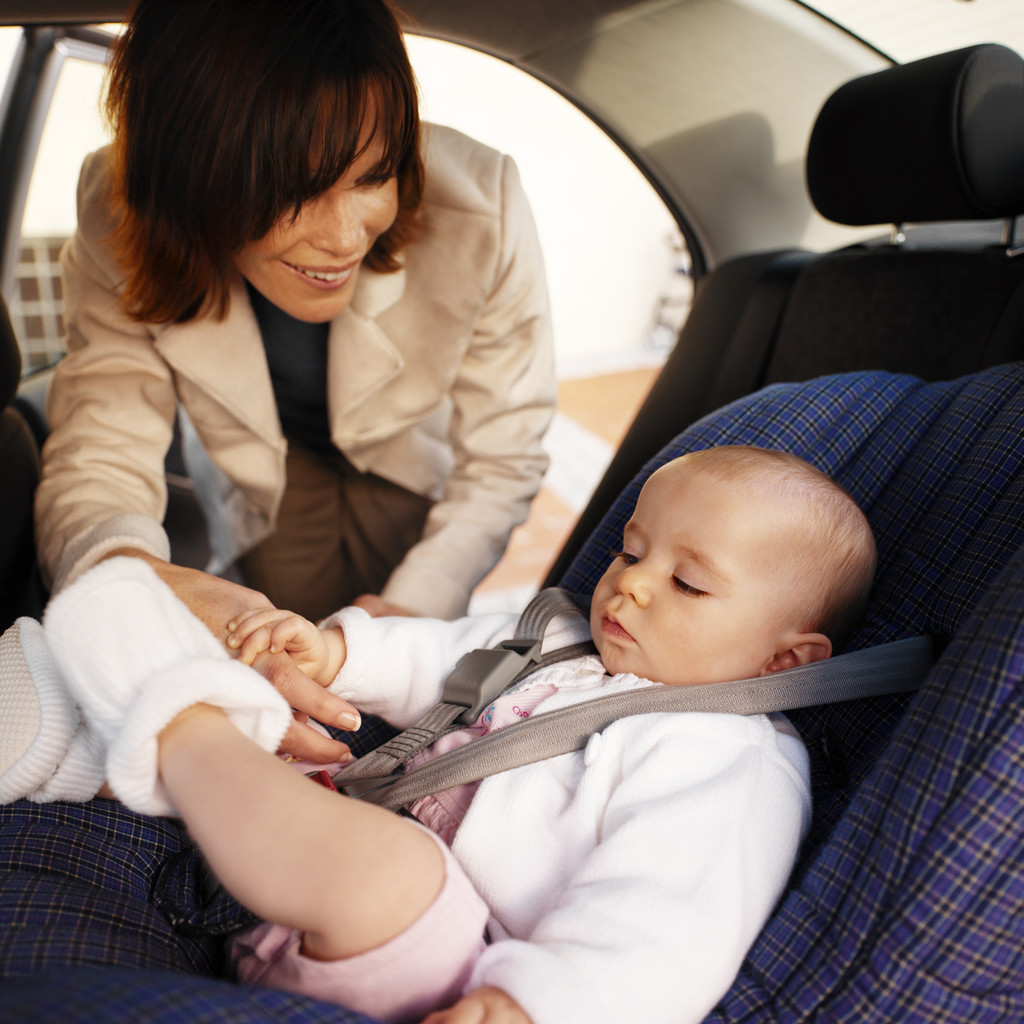 People remember to baby-proof their homes when a new baby comes, but often overlook doing the same for their vehicles.  Taking some simple steps can help protect both your child and your car.
Window Shades
Protect baby – and your upholstered or leather seats – from the intense Colorado UV rays by adding pull down or cling window shades on your rear side-door windows.  This modest investment will deliver big returns on everyone's comfort and health.
Window and Door Locks
Most four-door cars will have child safety locks on the rear doors. When engaged, these locks prevent the child from opening the car door from the inside.  You can usually find the switch by opening the rear door and checking the edge. Some manufacturers require use of the vehicle's key so little passengers can't disengage the child safety lock while they're getting in or out.
Don't forget to lock both rear doors; even if your child is in a car seat, kids can be resourceful when it comes to reaching things you don't want them to reach.  Remember to also engage the power window locks if you have them so your child can't roll the window down and escape that way.
Rear-View Mirror
Children are distracting. Either they're making a bunch of noise and you need to calm them, or they're being too quiet and you wonder what they're up to. Constantly turning around to face the back seat is dangerous when you're driving. Fortunately, there are a number of inexpensive products available that act as a second rear-view mirror that you can direct at your little one.
Use Protection
Kids make epic messes. Your child's car seat likely has a removable cover that can be washed, but what about the actual seat underneath? Using a towel under your child's car seat can protect your car's upholstery from stains.  Be careful of using seat covers under car seats as it could cause the car seat to slip from side to side.  Also, if you have leather seats, look for hardened seat covers that protect the leather from splitting due to force applied when cinching down the seat belt.
Lock It Up
Remember to lock your doors and take your car keys with you when you park at home.  Kids often play by emulating behavior they see in adults, so expect them to try shifting, playing with the brake, or trying to turn the car on when given the opportunity.
Have any interesting stories to share involving having your kids in the car? Let us know in the comments below!