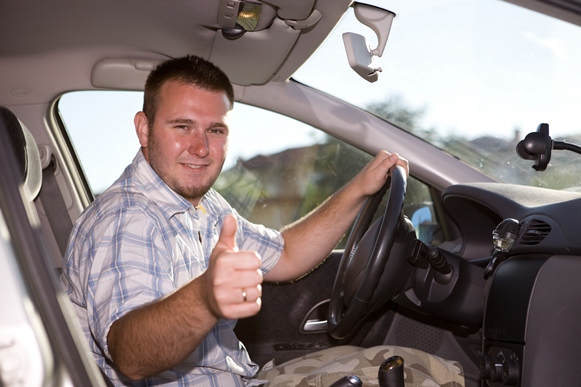 We say that our Golden Triangle Auto Care team is dedicated to "Doing the right thing and doing things right." Besides being a catchy mantra, what exactly does that mean? Let's take a moment to compare and contrast Doing the Right Thing (describing Golden Triangle Auto Care's practices) and The Alternative (describing some of our competitors' practices).
Doing the Right Thing
At Golden Triangle Auto Care, we offer:
Free brake inspections
Free battery checks
Free 30-point inspections
We know that early detection of problems when they are small is the best way to avoid letting them turn into larger, more expensive problems.
The Alternative
"Free" checks and inspections are often part of a paid package, require the purchase of another service such as an oil change to get the "free" check, or checks and inspections come with a fee for taking up the mechanic's time, whether or not a problem is found.
Doing the Right Thing
We back our repairs with a 2 year/24,000 mile (whichever comes first) warranty on parts and labor. We do this because we want you to be as confident as we are in the professionalism and knowledge of our mechanics, as well as the premium quality of the parts we use for repairs.
The Alternative
For many shops, if they offer a warranty at all the terms are 12 months/12,000 miles. Prices are kept down by buying cheap parts that are likely to wear down and break again quickly, which costs customers more in the long term.
Doing the Right Thing
Our team at Golden Triangle Auto Care wants to make sure you understand your repairs and that the problem that made you bring your vehicle to us in the first place is solved. We'll take the time to listen to your concerns, answer your questions, and provide you with the top quality automotive repair experience you deserve. We define our success by your satisfaction with the entire repair process.
The Alternative
Many shops are driven solely by the principle that the more cars they turn over in a day, the more money they'll make. In this operating model, customer questions and concerns stand between the shop and their goal of getting cars in and out as fast as possible. Even if the repair didn't really address the problem the customer was experiencing, that just means there's another thing they'll get paid to fix next time.
At Golden Triangle Auto Care, we enjoy the relationships we build with our customers as much as we enjoy fixing vehicles. Call us to schedule your vehicle for a free inspection and we'll show you how we strive to do the right thing and do things right.