Does your car steer like it has a mind of its own?
Are you constantly battling the steering wheel to keep the car from veering off in one direction or another? That's a good sign the wheels on your car are out of alignment and need to be corrected.
Keeping your vehicle in alignment is important for both your safety and for the health of your car. A car that is out of alignment can gently pull you off the road or into oncoming traffic if you are momentarily distracted. It can also create a sudden jerk taking the vehicle out of control and into the path of another car. Either way the consequences can be fatal!
For the health of your car, misalignment can cause uneven and faster tire wear, and may damage steering and suspension components over time. Considering the potential issues that a bad alignment can cause, it is important to assure your car is professionally aligned every time you purchase new tires and then annually thereafter.
While most auto repair shops have the equipment to do a good alignment, Golden Triangle Auto Care has gone a step further. Today's robust new car technology monitors where the car is on the road and automatically adjusts steering if the car begins to cross into another lane. Advanced Driver-Assistance Systems, or ADAS, uses additional sensors and computer assistance to monitor and control the car's steering.
With this new position sensing it is now critical that the alignment be spot-on, and this level of precision takes special equipment to make the appropriate adjustments. A misaligned wheel or misdirected sensor could cause unnecessary emergency braking, lane wandering or poor self-parking performance.
Golden Triangle Auto Care owner Marc Zandell made the decision to invest in the Hunter HawkEye Elite alignment machine. Their shop is now the only car repair facility in downtown Denver that has the equipment to correctly align the tires on newer, technologically advanced vehicles.
Marc Zandell said, "As cars become more sophisticated, it's critical that we continually update our equipment to properly service the newer vehicles. We are doing our best to assure the safety of our customers and the performance of their vehicles."
The Golden Triangle Auto Care crew captured a few images of this new alignment system being installed in their shop. Take a look.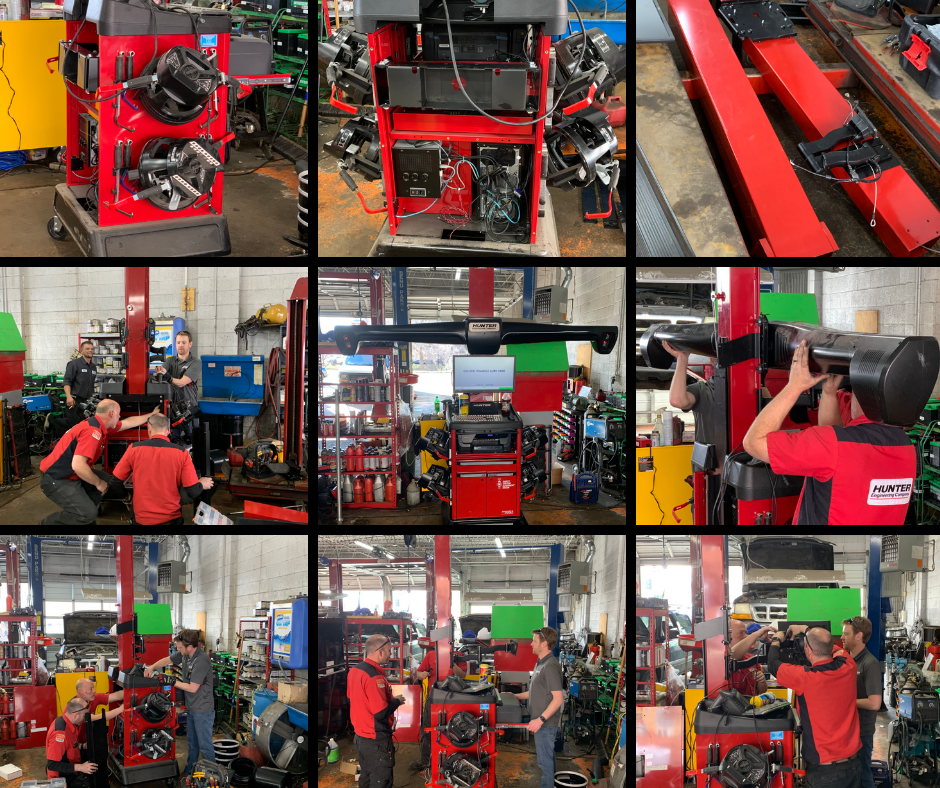 Many of the owners of new high-tech vehicles are unaware that a more specialized alignment system is needed when alignment services are called for. The trained technicians at Golden Triangle Auto Care are ready to explain the need for the updated level of service, and the potential dangers without it.
For those customers who do not have the ADAS technology, Golden Triangle Auto Care still provides full-service alignments with the equipment needed to properly align their vehicle.